Now that I got Joey's out of the way, we can concentrate on other things. Like FP.
Since Scott and I weren't ever trying, I had never used an OPK before. I figured that I might as well try. Those things are complicated! Don't pee too much, can't pee too little! You have to take them at the same time every day, and you can't miss a day. Also, they are much more difficult than an HPT. There is no simple answer. One line still equals negative, yet two lines does not eqaul positive. Oh, and I didn't find out most of that information until it was too late. You see, when I received them in the mail, I was so excited, I tore the intructions trying to open the package. Scott later pointed out that I should have just taped them back together (duh!) but I was not thinking that clearly at the time. So in the trash they went. So I tried to teach myself to test. The smarter thing (if we ignore all the possible ways I could have prevented the mishap) would have been to simply call
Lisa
and ask her. But I didn't, until the damage was done. I have included, for your viewing pleasure, pictures.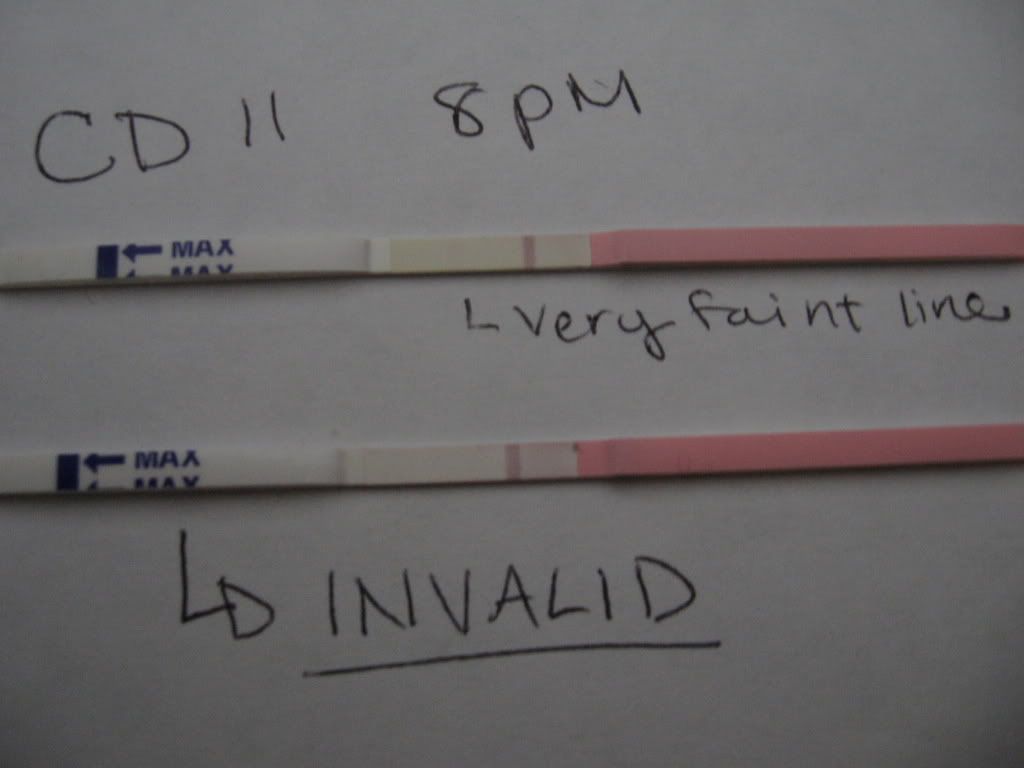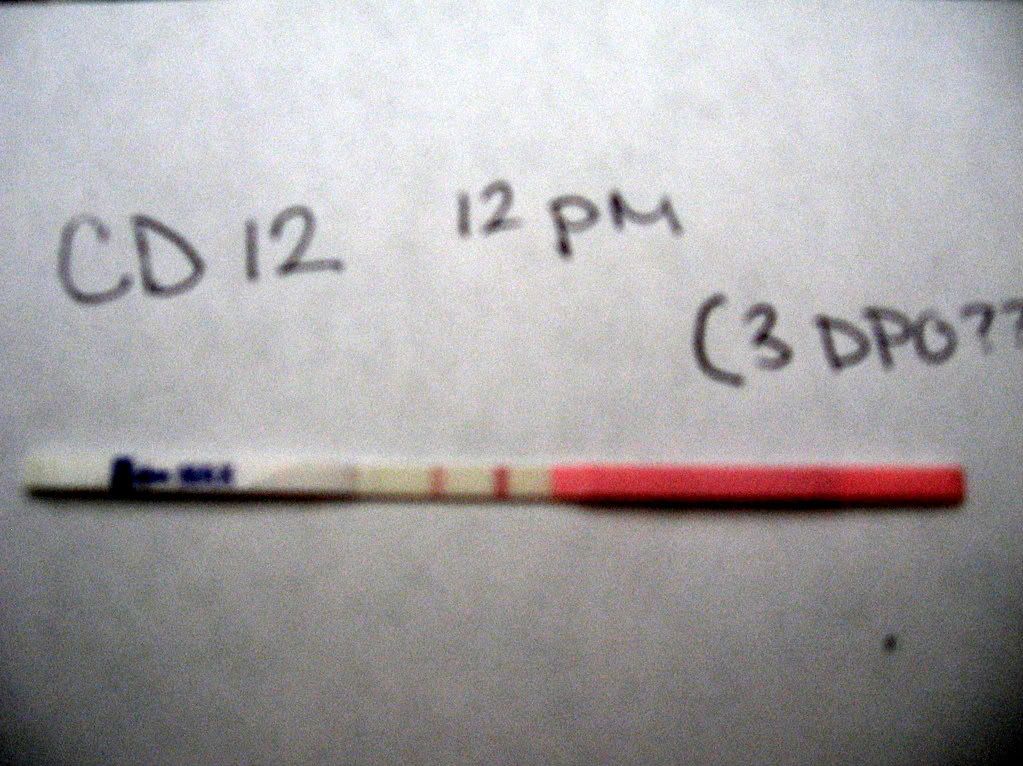 All of these tests are negative. However, FF says I O'd on cd9.
9
!!!!I have never o'd on cd9. The earliest would have been cd11.
So, here's my chart. In all it's glory. It's all wonky because I was sick this month.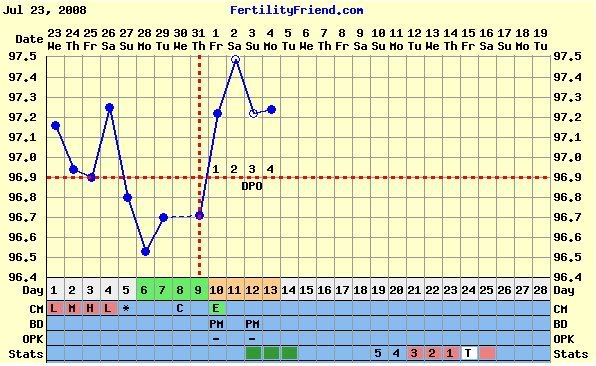 Anyway, I do not believe this cd9 crap. My cycle will be drastically shorter than normal of it's true, since I really only have 12 day luteal phases.
Pin It